Activities for Local Communities

Initiatives for Local Communities
Cleaning activities
We carry out cleaning activities in the areas surrounding our Head Office/Research Center and plants once per month. We work to beautify the local environment by weeding, collecting trash and fallen leaves, etc.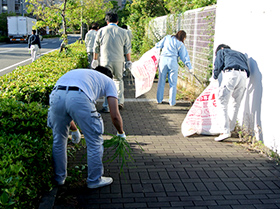 Assistive vehicles
As a part of social contribution activities, since 2014, we have annually been donating assistive vehicles to Kobe City where our headquarters and research center is located, Akoh City where the Akoh Plant is located, and Ichihara City where the Chiba Plant is located. The donated vehicles are applied for uses including home visits for the elderly, visits to retirement homes, and as transportation to facilities for the disabled. The donations are contributing to the development of community welfare.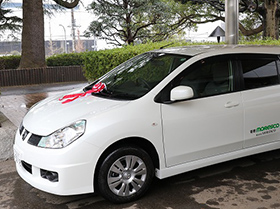 "MORESCO" scholarship to Sichuan University
The "MORESCO" scholarship to Sichuan University was established in November 2013 as a means to support the development of educational businesses at Sichuan University. Donations are annually provided by MORESCO Group and the scholarships are awarded to full-time undergraduates and researchers that are officially registered to School of Chemical Engineering, Sichuan University.