Enabling rapid measurements, global top-class sensitivity,
and SI traceability
This device can measure the gas barrier properties of film quickly and with high sensitivity and precision.
It contributes to R&D and quality control in organic devices and solar cells that require strong water vapor barrier properties, as well as a number of other fields where oxygen barrier properties are important to prevent quality degradation due to oxidation, such as packaging for food and pharmaceutical products.
The device can measure water vapor transmittance at a level of 10-7g/m2/day, which is equivalent to dropping a single drop of water per day on a sample (film) with the same area as 10 soccer fields.
Additionally, the newly-developed measurement method significantly reduces measurement times, and the use of calibrators from public institutions enables quantitative measurement traceable to national standards.
The device has been widely publicized at domestic and international academic conferences and exhibitions, and it promotes international standardization. We have achieved numerous sales domestically and overseas (in China especially) to customers such as display and device manufacturers and public institutions to date.
In addition to measurements for barrier films and sheets used in the fields of organic devices, solar cells, and food products and packaging, we also have an abundance of measurement results for ceramics in semiconductor fields, glass in container/packaging fields, and metals in electronic components fields.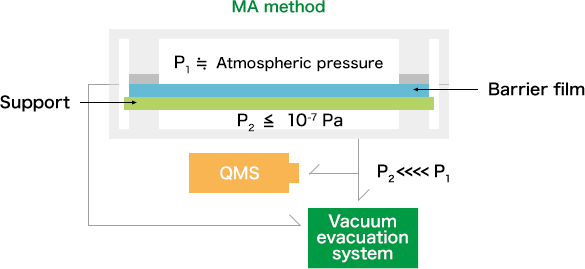 POINT. 01
Rapid measurement using our unique method (the MA method)
Modified differential pressure method with an Attached support method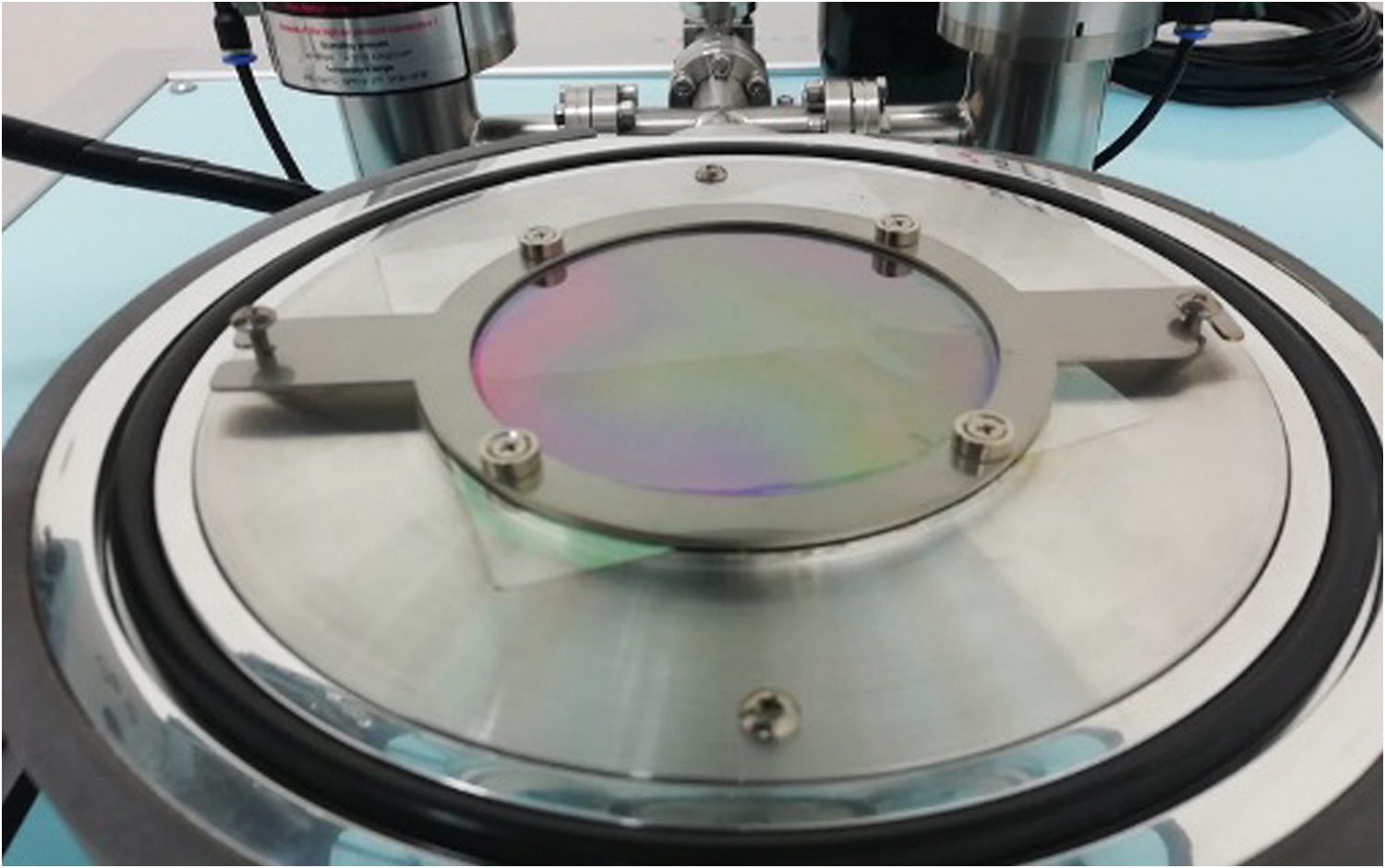 This is a new method (patent pending) developed with the National Institute of Advanced Industrial Science and Technology (AIST) to measure the gas & water vapor transmittance of film.
The "support layer" installed between the measurement sample and the detector reduces damage to the sample caused by differential pressure during measurement, and also contributes to reduced measurement time.
National Institute of Advanced Industrial Science and Technology - Press Release
Development of a New Gas & Water Vapor Transmittance Measuring Device that Shortens Time Required for Measurement
POINT. 02
High sensitivity detector, also capable measuring various types of gas permeability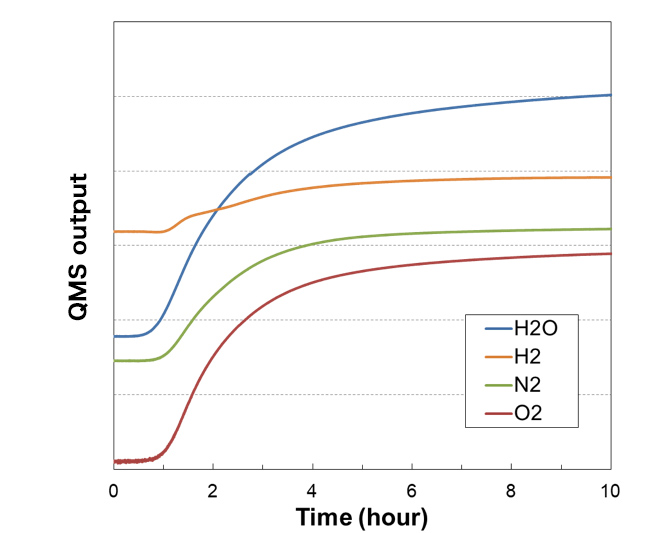 The detector uses a quadrupole mass spectrometer (QMS), and is capable of detecting trace amounts of water equivalent to a 10-7g/m2/day level of water vapor transmittance. The device is also capable of quantifying various other gases than water vapor.
POINT. 03
Absolute value measurements with traceability ensured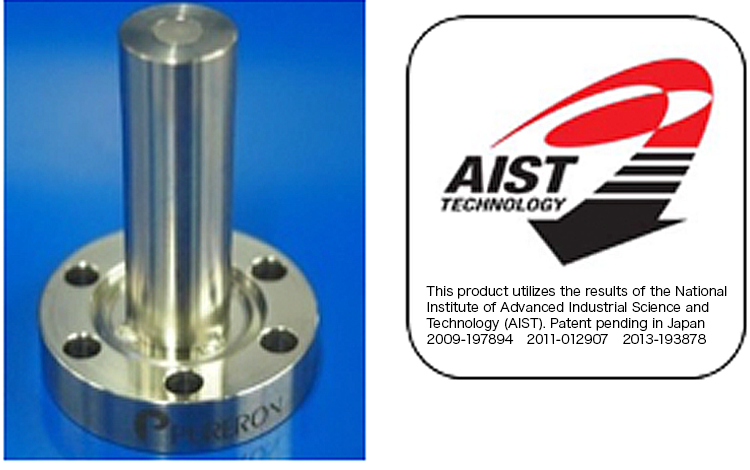 The QMS can be calibrated traceably to national standards by using the standard conductance element (SCE) developed by National Institute of Advanced Industrial Science and Technology.
The standard conductance element is a type of element with a calibrated conductance (the degree of how readily gas flows).
This technology has been adopted as one of the typical "in-situ" calibration methods for QMS under the international standard ISO/TS 20175:2018.
Please contact us if our services are of interest.
Click here for E-mail inquiries
Click here for telephone inquiries
Device Materials Development Department

+81-78-303-9086

Hours: 9:00 a.m. - 5:35 p.m., Monday to Friday

(Excludes holidays, year-end and New Year holidays, summer holidays, foundation anniversary, etc.)