Business Scheme
Specialist in the boundary area
The boundary area is where object come into contact with one another. Our products functions as lubrication, the adhesion, the surface protection in the area. A boundary area existing in every industry innumerably is an infinite field for MORESCO. As a specialist in the boundary area, we are challenging to create a one-of-a-kind.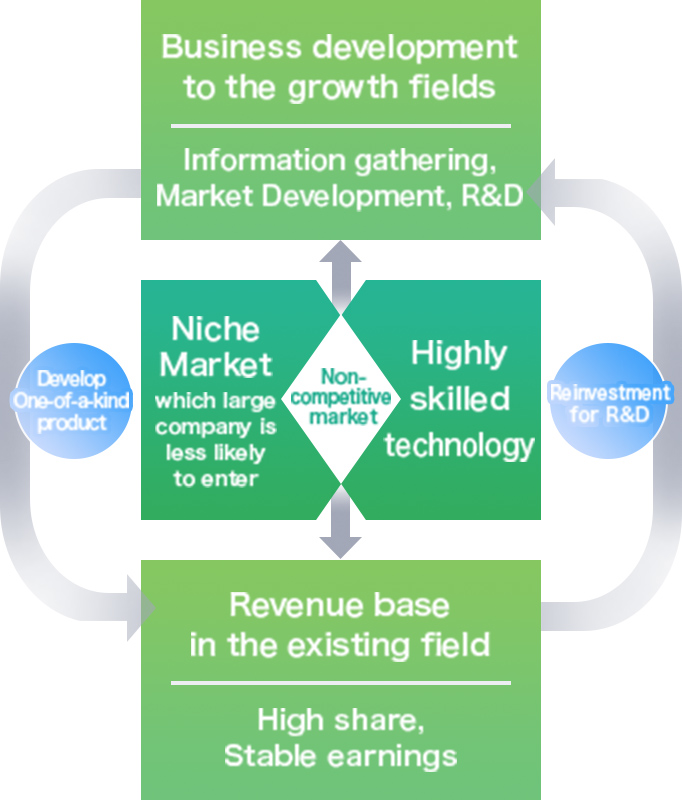 Growth strategy
The product which continues maintaining a high share from the establishment supports revenue base of current MORESCO. The stable profit enables the investment in new field and brings about further one-of-a-kind product in a growing market. We consider not only the domestic market but also an overseas market and the new use development. Therefore we gather information positively.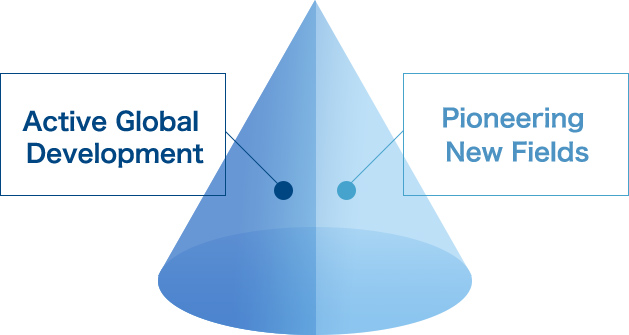 Diversification management in various fields and various uses
About 44% of the sector sales is occupied in the automotive industry. In late years the sales amount ratio of the growth areas such as hygiene materials and the information appliance has increased. We offer the products of various uses to various fields. We perform the diversification management that is hard to be affected by the specific industry.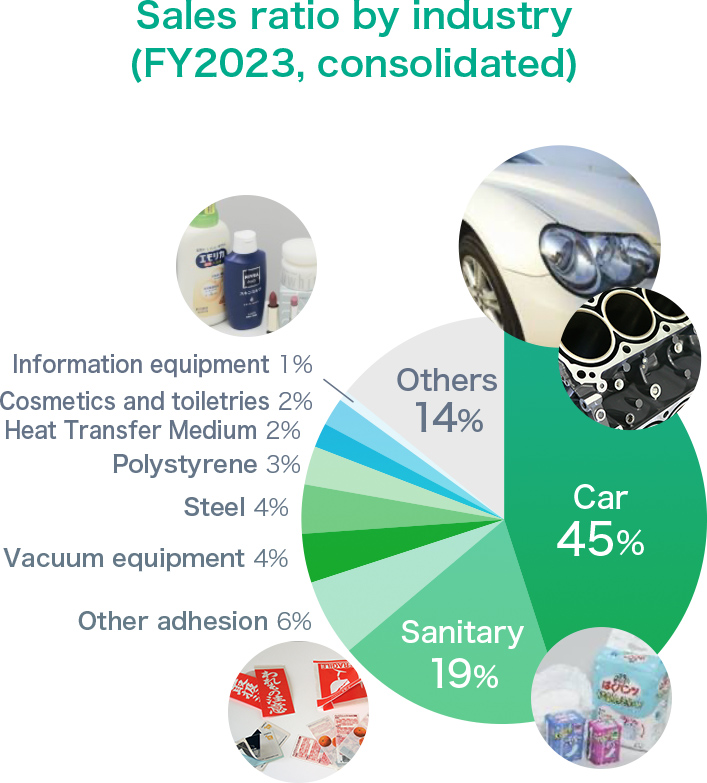 5 divisions of chemical businesses